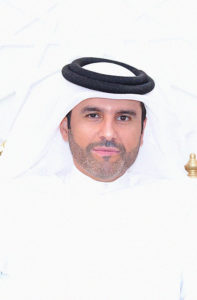 FALCON SAMSIC SECURITY SERVICES (FALCON SAMSIC) management team and staff are committed to "giving their best every time". Our strengths are the highly professional management team, performing and dedicated pool of staff and embracement of technology advancement in our solutions. We distinguish ourselves from the contemporary by offering solutions directly mapped to the needs of our customers.
We understand every customer is different and our teams work closely with the clients to identify their immediate and future threats and challenges. We design state of the art solutions that will take care of their security risks and threats comprehensively and giving opportunity for the businesses to concentrate on their core areas.
To keep up our standards, we constantly improve our business model, processes and identify and forge new partnerships. We adapt the best practices from across the world to provide better security services and keep our clients happy.
H.H. Sheikh Saud Mohammed A Al-Thani
FALCON SAMSIC SECURITY SERVICES (FALCON SAMSIC) CEO