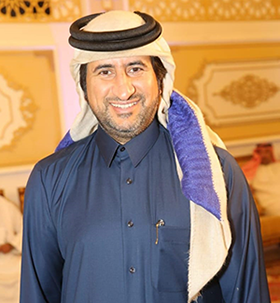 In connection to His Highness Sheikh Hamad bin Khalifa Al Thani's Qatar National Vision 2030, into FALCON SAMSIC SECURITY SERVICES (FALCON SAMSIC) envisions a great future for security services. With the launching of a clear roadmap for Qatar's future specifically on the economic, social, human and environmental development, into FALCON SAMSIC SECURITY SERVICES (FALCON SAMSIC) is committed towards building a strong and secure nation for locals and expats living in the country through our state of the art security solutions.
Further, security has been a challenge for every business across the world for many years. The standard protection mechanisms are no longer sufficient to address and beat the risks and threats. We understand that there is a greater need today for a more comprehensive services that will protect people and property from various adversaries. We, at Falcon provide our customers with high quality solutions that can proactively prevent and protect your people and property from damages. Like this coming FIFA World Cup 2022, as the entire Qatar is preparing it, we at Falcon have scaled up to contribute to the success of the event. We understand that standard protection techniques are not sufficient to address the high risk and threats involved in successfully hosting such massive events. Security systems must incorporate advances in technology and provide smart protection mechanisms. Our Security solutions are combination of quality people, high end training, excellence customer service, innovation and start of art technology.
We see a lot of security solutions in the market, but we are different. We have a well-defined market presence created focused on upholding to our principle of delivering "Security at its Best" through the provision of excellent customer service and brand recognition. We at Falcon have a unique approach of combining the technological inventions and our strong, committed and dedicated workforce.
Our well trained and experienced staffs appreciate the business needs of the clients as well culture in the middle east. We differentiate ourselves from our peers by offering solutions that are customer centric and design that will suit to the business processes of our customers. Therefore, we customize solutions to offer complete protection to people and property without compromising on the privacy and cultural values. Driven by our success in Qatar operations we hope to look beyond the national boundary and set up offices in the other countries in Middle East. We have and will continue to make a mark in our customer's lives with bespoke solutions, state of the art facilities, high quality services at all times at very competitive prices.
H.H. Sheikh Hamad Mohammed A A Al-Thani
Chairman